Our Services
At Tile Pro all our crews are highly skilled and qualified in every aspect of roofing installation and repairs. We have the knowledge, and know how to walk on delicate roof material such as: clay, slate, and concrete tile without causing any broken or damage to the roof area. Every project we bring the man power and equipment to get the job done right the first time.
Commercial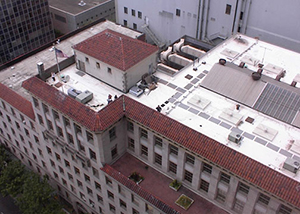 Our commercial services have ranged from small business offices to large county projects for King and Snohomish counties. (I.e. 5th Avenue theatre, Pumping stations, and condo developments). Commercial projects pose some of the greatest challenges for a roofing company. For example heating/ AC units, air ducting, and pipe protrusions. As these are all obstacles in making sure a roof is watertight/weather proof to protect the investments it shelters. At Tile Pro we have the experience and craftsmanship to install quality roofing, that is guaranteed to meet or exceed requirements for commercial roofing of all types.
New Construction
The quality of service you will find at Tile Pro surpasses all of our competitors. The New construction department is for homeowners who are building their dream home, and or local reputable Contractors who are building entire neighborhoods. Since 1995, Tile Pro has had a handful of opportunity's to work on Seattle's Street of Dreams projects that are displayed each year by highly reputable contractors (MacPherson Const, Parameter Homes, and Saad Custom Homes). Each N/C project is different and deserves only the best services we offer.
Re-Roof
**We sell / stock vintage and discontinued roofing tiles!**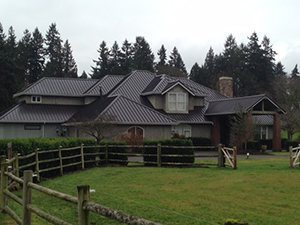 The roofing market offers such a wide range of high quality roof products to choose from. As a homeowner/ property owner this process can be overwhelming. During this time we guide all of our clients through the necessary stages from beginning (choosing the right re-roof material) to the end when final walk through once all roof work is installed and completed. Protective measures as always practiced to protect the exterior of your home (landscape, gutters, siding, driveways, appliance units, etc.). All workmanship is backed by our standard 7-year one time transferable labor warranty on all re-roof projects.
Roof Cleaning & Maintenance
Regular maintenance is key in keeping your roof system in top working condition. We perform a few types of roof cleaning for a tile roof systems. One process, a light pressure wash using water to remove moss and debris from the surface of tile. The second process is of mainly for an older tile roof system, we brush off the tile surface to remove moss and debris using a tile brush. With each tile roof cleaning we always recommend disassembling tile coursing at the valley sections to clean out any moss or debris that may cause clogging/ damming, thus resulting in leaks or damage to the interior of your home. Our regular maintenance program services the roofs of our returning homeowners, condo developments, and apartment properties. This program is designed to prevent expensive leak problems that often occur when a roof system has not been cared for and properly maintained.
Certifications & Inspections
We provide certifications on tile, clay, composition, cedar shake, metal, and flat roof systems. In most common cases a roof certification is provided to inform a buyer about the condition of the roof, disclose its remaining life expectancy, and make repairs if necessary. This service should only be performed by a licensed and highly qualified professional. Roof certifications are separate from a home inspection. Home inspections for the most part, are targeted towards addressing issues not seen from the ground. Our roofing inspector climbs up on the roof and looks over entire roof system; looking for any possible movement condition of roofing materials ridges, caps and drip edges soundness of drains, downspouts, and gutters, flashing around roof pipes, chimneys, vents, and valley's. We provide a written report with any recommendations on repairs etc.
Metal Shop
Our other business Copper Pro's provides special/ custom flashing metals for multiple trades, and our roofing competitors. All of the work is performed in our shop, where we are manufacture's of: European Style half round copper gutters, collector boxes, radius flashings, and standing seam roofs. We are always willing to entertain any ideas our customers might think of, like custom copper planter boxes which lines the driveway to their home. One of a kind hammered copper counter tops, and as a new addition we manufacture 10 foot length's of copper rain chains. All applications are 100% custom made and truly one of a kind. Custom orders are always welcomed with a hand shake and a friendly smile. If you have any questions, please feel free to contact our office for pricing details.